Tasting Vang Ý, Cả Năm Như Ý
15/01/2019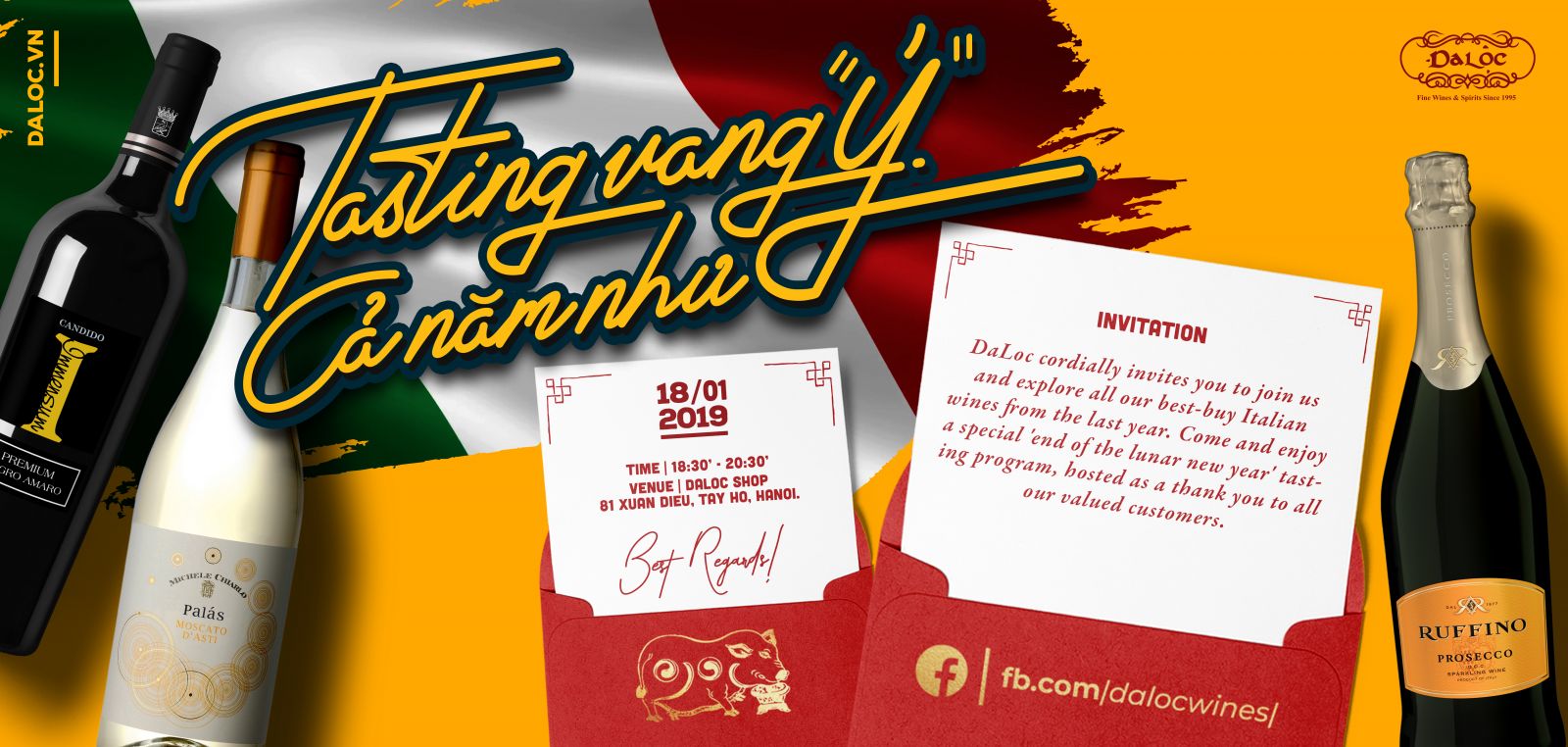 Lunar New Year 2019 is coming. Da Loc wishes you happiness, wealth, longevity, and good fortune.
Are you looking for a meaningful and luxurious wine gift to give your partners, customers, or relatives?
Are you wondering what kind of special wine to enjoy during Tet holiday?
Come join our "Free Italian Wine Tasting" event, to discover some of the most prestigious and best-selling wines from our 2018 offerings.
Our Italian wine selection consists partially, but is not limited to, several famous producers like Ruffino, Michele Chiarlo, and Candido, which originate from the Veneto, Piedmont, and Puglia regions,respectively.
We have an excellent selection of year-end deals, promotions, and "BUY 1 GET 1 FREE" to choose from, and you are sure to find the right bottle of wine at the right price for your needs.
Time: 18h30-20h30, January 18, 2019
Location: Da Loc Wine Shop, 81 Xuan Dieu, Tay Ho, Hanoi.
Please leave an email or phone number in the comment section, or send a message to the Fanpage to receive complimentary tickets.
Hotline: 0911 490 819 (Ms. Minh)
See you at the FREE ITALIAN WINE TASTING!
Tags:
Comment