Leeuwin Estate Art Series – a magnificent Wine Collection for Art 'n' Wine
20/04/2017
Leeuwin Estate Art Series – a magnificent Wine Collection for Art 'n' Wine lovers will have the "one of a kind" Wine Dinner in Vietnam with the presentation of Mrs. Simone Furlong - CEO of Leeuwin Estate.
Booking info:
*** Price: 1 950 000 VND ++/pax
*** Location: Opus Saigon 12 Phan Kế Bính, Tp.HCM
*** Time: 02.05.2017
*** Booking phone: 0909 918 816 (Mr.Phát)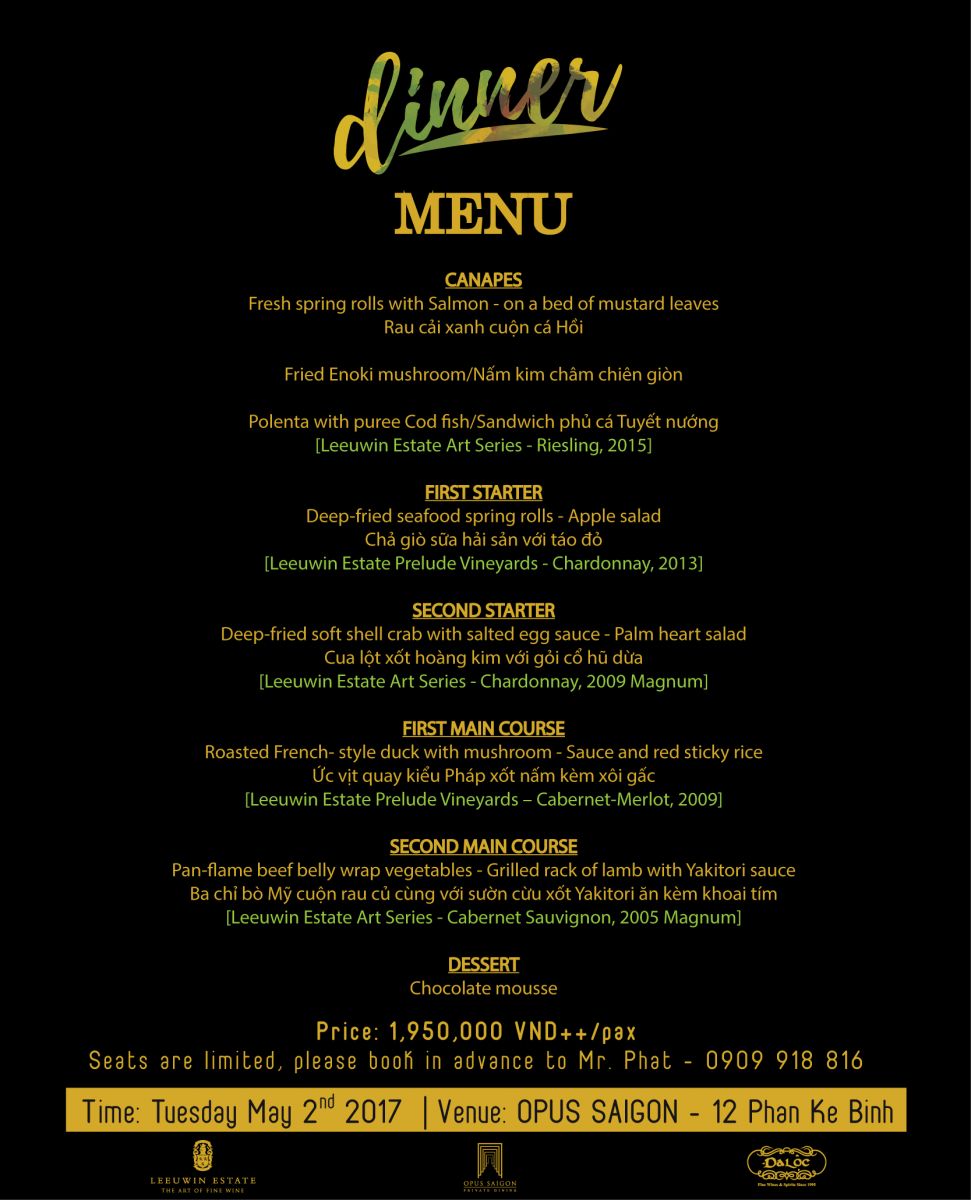 ---------------------------------
Intro of Leeuwin Estate:
Wine with food, music and art are things that you can mention about Leeuwin Estate. This Estate is considered as one of the most luxurious winery when all kind of art and high-end décor are used for their products and facilities. In 1979, The Decanter magazine has given out the best compliments for Leeuwin Estate Art Series Chardonnay.Besides that Leeuwin Estate also won many international prizes and has been distributed to more than 30 countries.
Another aspect makes Leeuwin Estate really special is their labels. Each of them has different painting for each vintage inspired by famous paintings of top Australian artists.
Let's come and experience the unique Wine Dinner of year!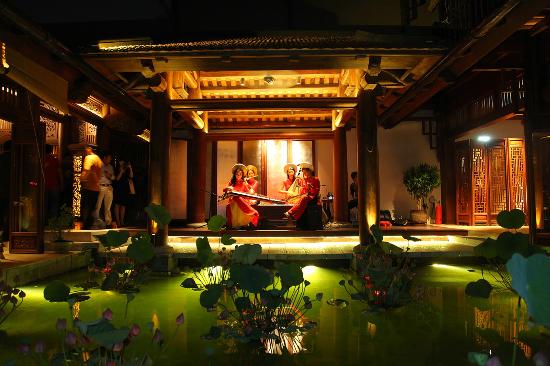 A corner of Opus Saigon
Comment