A NIGHT IN TUSCANY - CARPINETO WINE DINNER
19/09/2018
A NIGHT IN TUSCANY - CARPINETO WINE DINNER
You are cordially invited to attend an exclusive Daloc dinner, hosted by Carpineto Ambassador. Come and discover the most prestigious DOCG wine varietals, perfectly paired with a 5 course menu. The chef Matteo Fracalossi prepared menu, inspired by the gastronomic tradition of Tuscany, where every single course is carefully crafted to pair the wines of the great terroir.
Time: 19h Tuesday 2nd October 2018
Venue: Opera Restaurant - Park Hyatt Saigon 
Price: VND 1.950.000 ++ 
Seats are limited. For Details and Reservations: 0917 656 692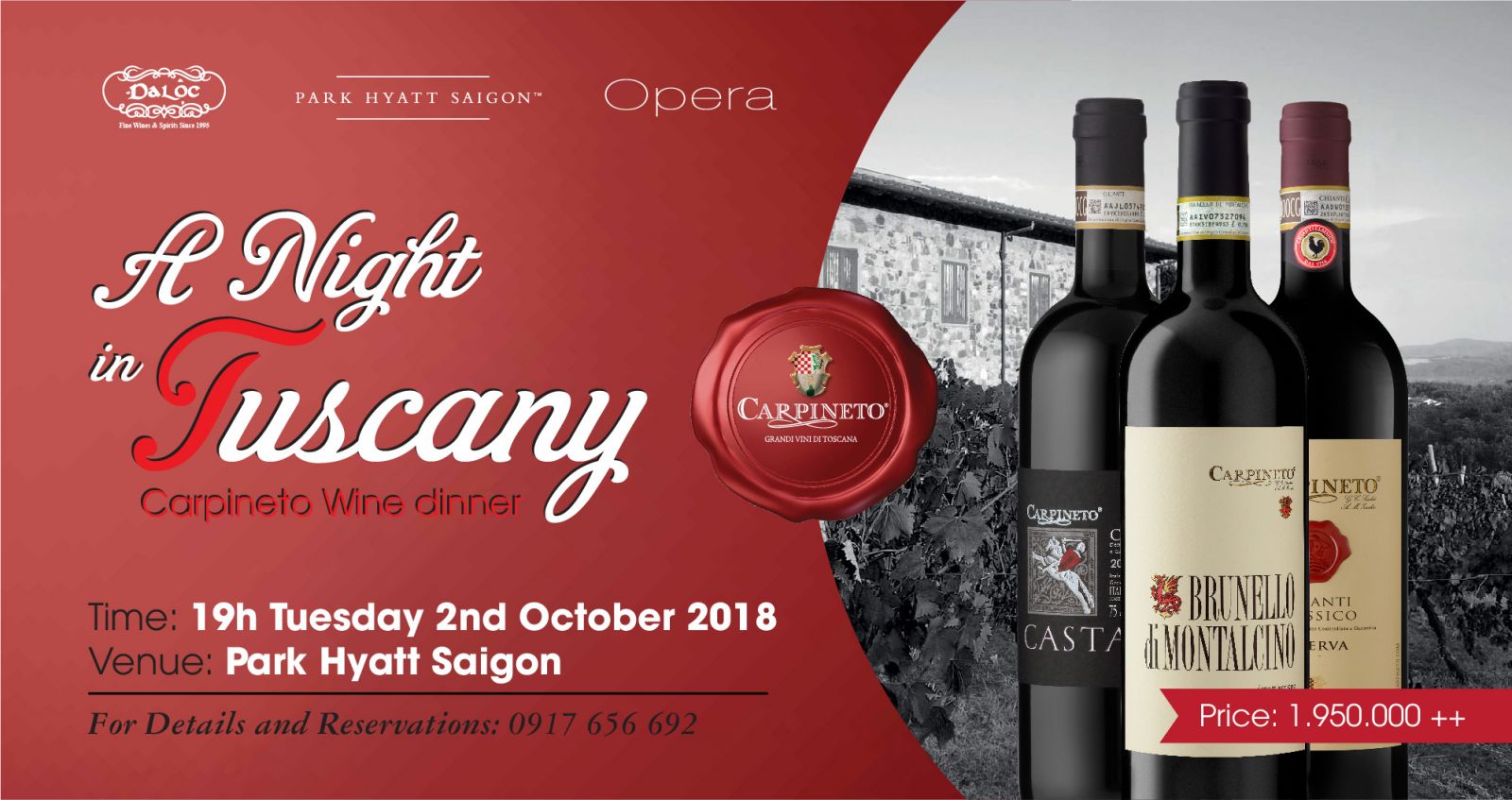 APERITIVO
Carpineto, IGT Tuscany,  "Dogajolo" Rosé  2016 (Sangiovese))
Parmigiana di melanzane
layered eggplant parmigiana style
Mini caprese
tomato and mozzarella skewer
Panzerottino
ham and cheese, traditional italian pastry 
MENU
Carpineto,IGT Tuscany,  "Dogajolo" bianco 2016 (Chardonnay-Grechetto)
Ciabatta
freshly baked ciabbata bread,extra virgin olive oil, balsamic reduction                                                    
Capesante e panzanella
pan seared scallop, Tuscany bread salad, tomato coulis, basil pesto sponge
Carpineto ,IGT Tuscany,  "Farnito" Bianco 2016 (Chardonnay) 
Moeche e polenta
deep fried soft shell crab, creamy polenta
Carpineto ,Tuscany, Brunello di Montalcino DOCG 2012 (Sangiovese-Grosso) 
Ravioli al formaggio e animelle
fontina cheese stuffed ravioli, sweetbread ragout, black truffle
Carpineto , Tuscany, Chianti Classico Riserva DOCG 2013 
(Sangiovese-Canaiolo)
Agnello in crepinette
seared lamb and foie gras parcel, sauteed mushroom and baby vegetable,
thyme gravy
Carpineto ,IGT Tuscany, "Molin Vecchio" Appodiato di Montepulciano 2010 (Sangiovese-Cabernet Sauvignon-Syrah) 
Selezione di formaggi Italiani
finest imported italian cheese selection, 
homemade jam, unfiltered honey,fruit and nut bread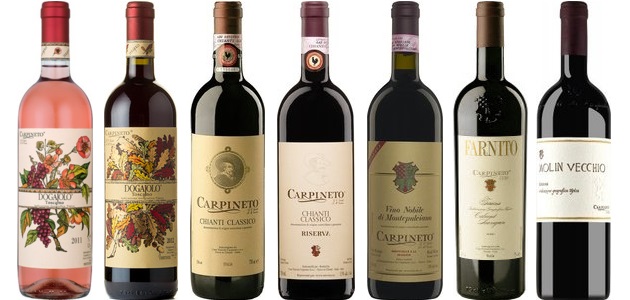 Carpineto is a partnership between the award winning winemaker Giovanni C. Sacchet and the dynamic Antonio M. Zaccheo, offering a product line of wines spanning from the most prestigious Tuscan DOCG appellations to varietal specific wines of great structure as well as innovative proprietary blends. The winery is widely regarded as one of the quality leaders on the Italian winemaking landscape, exporting the majority of the wine production to over 30 countries worldwide. About 90% of Carpineto's wine production is red wine, 65% of this being "riserva" wines that are aged three or more years before their release date. Since Carpineto generally ages their red wines six to twelve months longer than the minimum time required by DOCG appellation rules the cellars hold at least three consecutive vintages of wine at any given time. This long aging period has allowed Carpineto to build a reputation for high quality and consistency, vintage after vintage.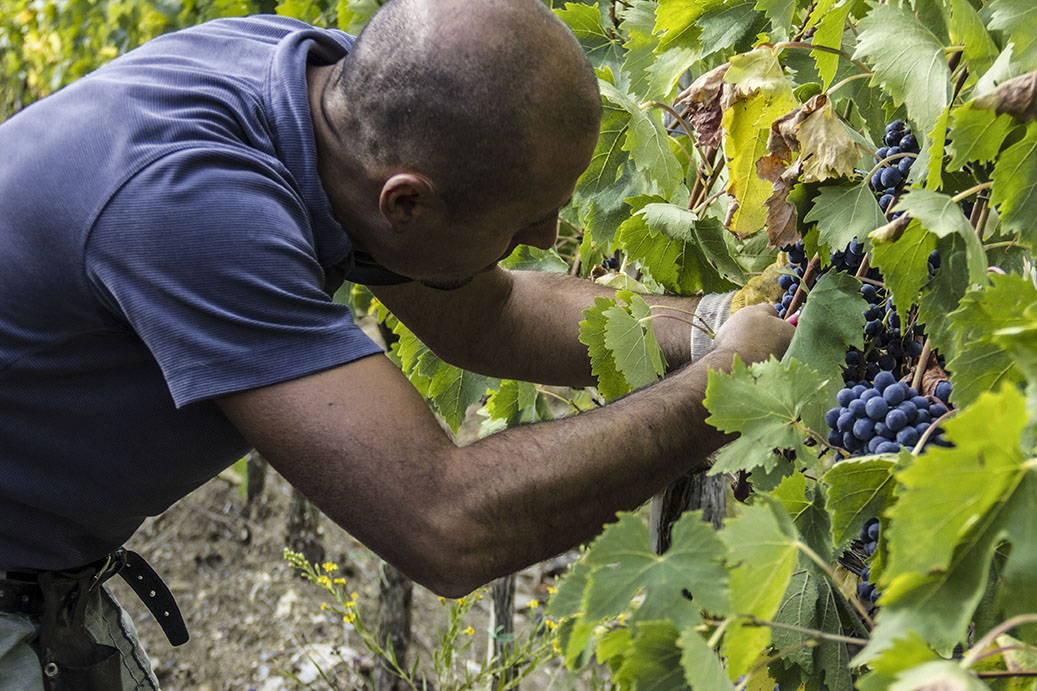 Carpineto was established in 1967 in the small historic settlement of Dudda, in the township of Greve in Chianti, with the mission of making world class Chianti Classico. This was a radical departure from the marketplace of the Sixties, when the industry was focused on the production of Chianti in the traditional winemaking style sold in the typical "fiasco" bottle. The visionary founders, captured by the Tuscan landscape, the soil and the climate, immediately saw the untapped potential this land possessed to produce great wines. By applying modern viticultural and winemaking methods they set their goals far beyond the quality standards traditional viticultural and winemaking methods were yielding at the time. With this premise, the unyielding determination of their youth, and an uncompromising focus on making the best wines this land could produce the Carpineto mission of marrying tradition with innovation had set sail.
The Carpineto winemaking style is to deliver wines that are full bodied, complex and fruity in character, with a round, supple tannin structure and a long, persistent, clean finish. Despite their approachability upon release, Carpineto's red wines are designed for long cellar aging of twenty years or longer.
Comment