The best Southeast Asia and Taiwan's sommelier Competition 2015
21/12/2015
On 4th December, the final The best Southeast Asia and Taiwan's sommelier Competition 2015 took place in Bangkok, Thailand, the winer is Matthew Chan (Singapore), Nguyen Tien Thinh (Vietnam) is 2 runner-up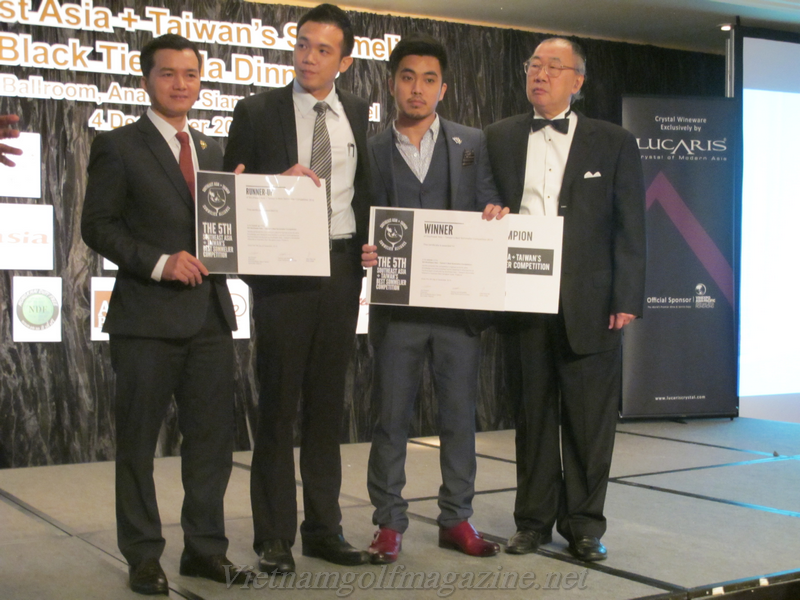 1 day ago, 13 candidates who representative for Southeast Asia and Taiwan competed in the first round. After overcome successfully from semi-finals of 6 contestants, 3 ones entered the finals was Nguyen Tien Thinh (Specialist, Training Director of Da Loc Company), Matthew Chan ( Cheif of Bar and Wine, Cellar Bacchanalia, Singapore) and Justin Ho Li Vern ( Malaysia)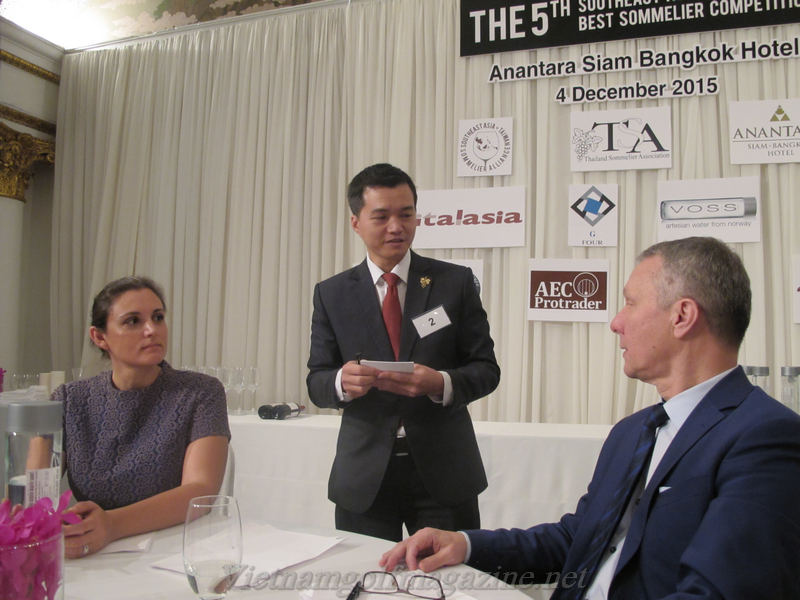 International Jury of the competition is judges from Association of  Southest Asia wine Professionals (on the process of changing into Association of Southest Asia and Taiwan Wine Professionals) with 7 countries Vietnam, Singapore, Malaysia, Indonesia, Thailand, Campuchia and Taiwan.
Challenges of competition includes
1.     To serve a cocktail for 4 people  selected by judges
2.     Correct a winelist with 12 questions
3.     Decant a red wine ( Chateau Margaux 1982) and serve a table with 6 people
4.     Taste, describe and guess 2 wine: 1 white and 1`red ( name of grape variety, region or country, vintage)
5.     Taste and guess 4 heavy alcohol (Whisky, Cognac, Rhum and Vodka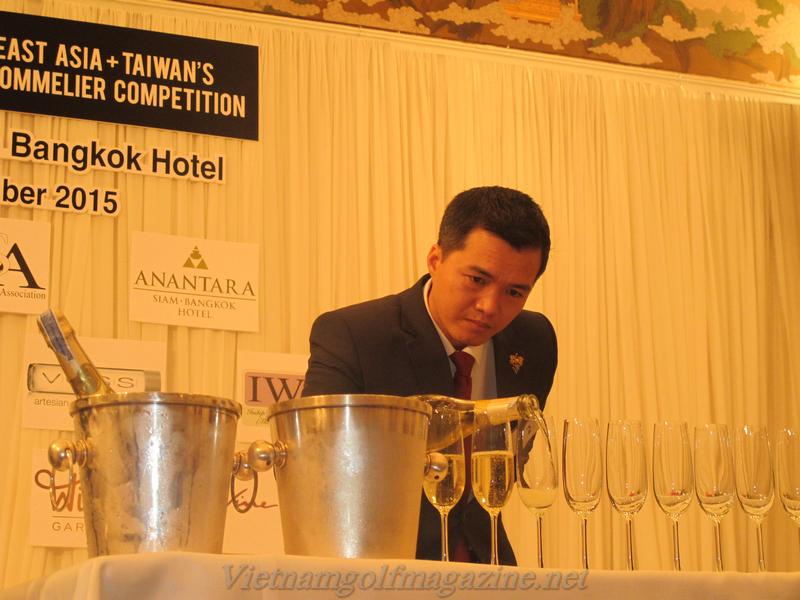 After 3 hard working hours, Jury called upon the winner is Matthew Chan (Singapore). The second is Justin Ho Li Vern (Malaysia). Nguyen Tien Thinh (Vietnam) surprisingly overcame Taiwan, Indonesia, Thailand and Campachia to be 3rd place.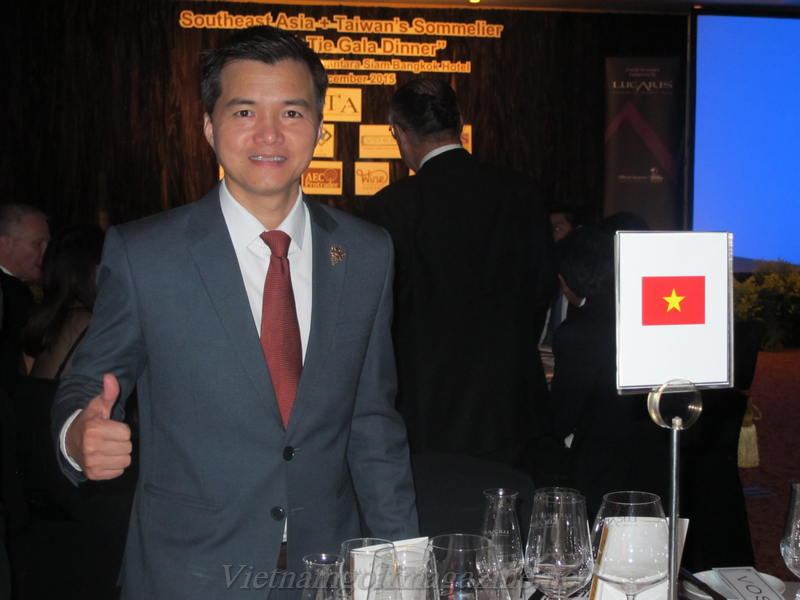 Comment